THE ROUE
du Roy
"THE PLEASURE OF SHARING ONES GREAT SHOTS …"
The La Roue du Roy consists of a very large circle with 18 shooting stations for two hunters around a forest from which the pheasants and/or partridges are released. A social experience for a minimum of 24 participants as memorable as it is unique.
An unparalleled corporate event!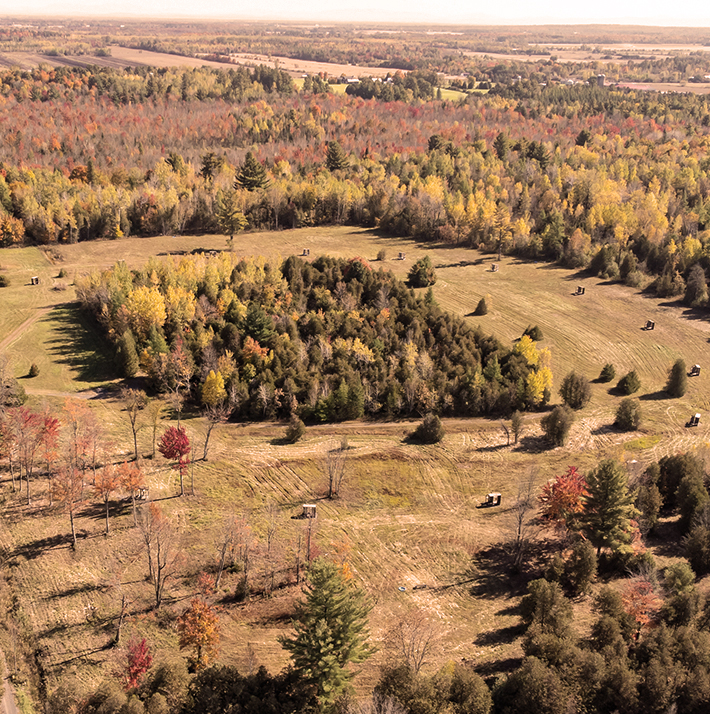 Natural setting maximizing the pleasure of the hunt;

Supervision by a seasoned team;

An impressive number of pheasants and/or partridges released;

Trained retrievers to fetch the birds;

Shotgun rental, if required;

Shells of the best brands available for purchase.